| | | |
| --- | --- | --- |
| | Nygreen Family Website | |
---
Nygreen Family Website in 2022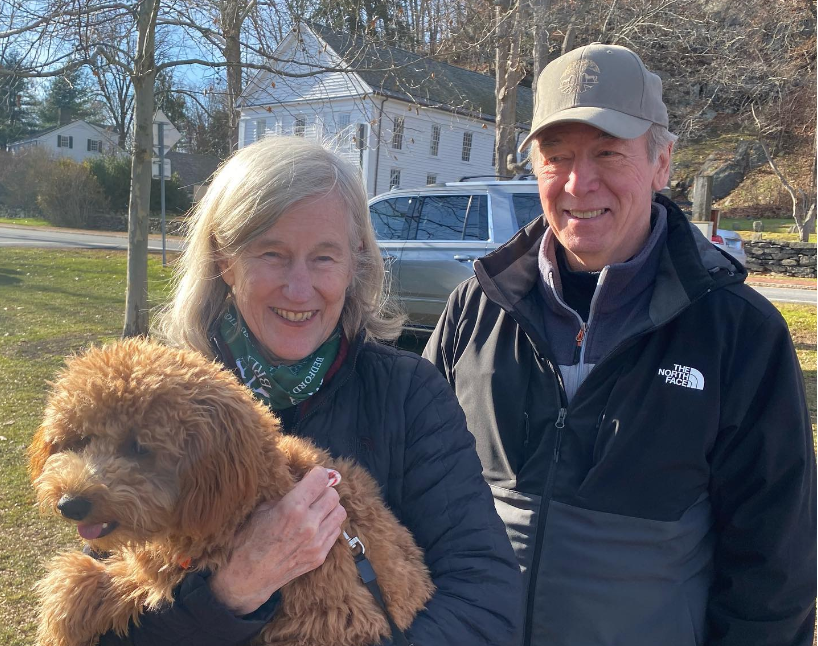 Nancy Nygreen created this website in the early 1990s for her consulting business known as
Nygreen Management
. As of 2022, Nancy is (finally) winding down her consulting practice, taking on only a very few assignments each year. So this website has therefore transitioned into a family history website -- starting small but will be extended as time permits.
To our knowledge, the main reason Nancy reduced her consulting was the
Covid19 pandemic
, during which she discovered much more time to ride her horse ("Halle") every day. Halle is very happy for the attention!
And, during the pandemic, Nancy took on only a few research consulting projects that did not require travel, i.e., a lot of telephone interviews and Zoom meetings with clients. No in-person focus groups, of course, yet very successful engagements.
Some of us think this "remote" way of doing business -- or a "hybrid" approach -- is in fact the model for the immediate future. Times they are a changin'.
Which Branch of Nygreens?
There are a small number of "Nygreens" with 2 "e"s in the name, because Theodore W. Nygren of Bellingham, Washington, added the extra "e" in the early 1900s. His three sons (Glen, Howard, Paul) propagated the dual-e Nygreen name. So in total, there's still a relatively small number of Nygreens.

This website centers around the family of Glen's son, Ted Nygreen, which lived in Princeton NJ (32 years), White Plains NY (15 years), and Bedford NY since 2013. This website was created originally for Ted's wife, Nancy, who continues to be a sole practitioner doing customer satisfaction research.

The "Ted and Nancy" Nygreen family has three children: Kristin, Kysa, Kathryn. Most of the contents - including the password-protected areas - are devoted to those three and their families.
Family as of 2022
Our seven grandchildren are getting older every year. (
no surprise there!
) Here they are during the 2021 summer in Newport... (oops, where's Julian?)
Family Thanksgiving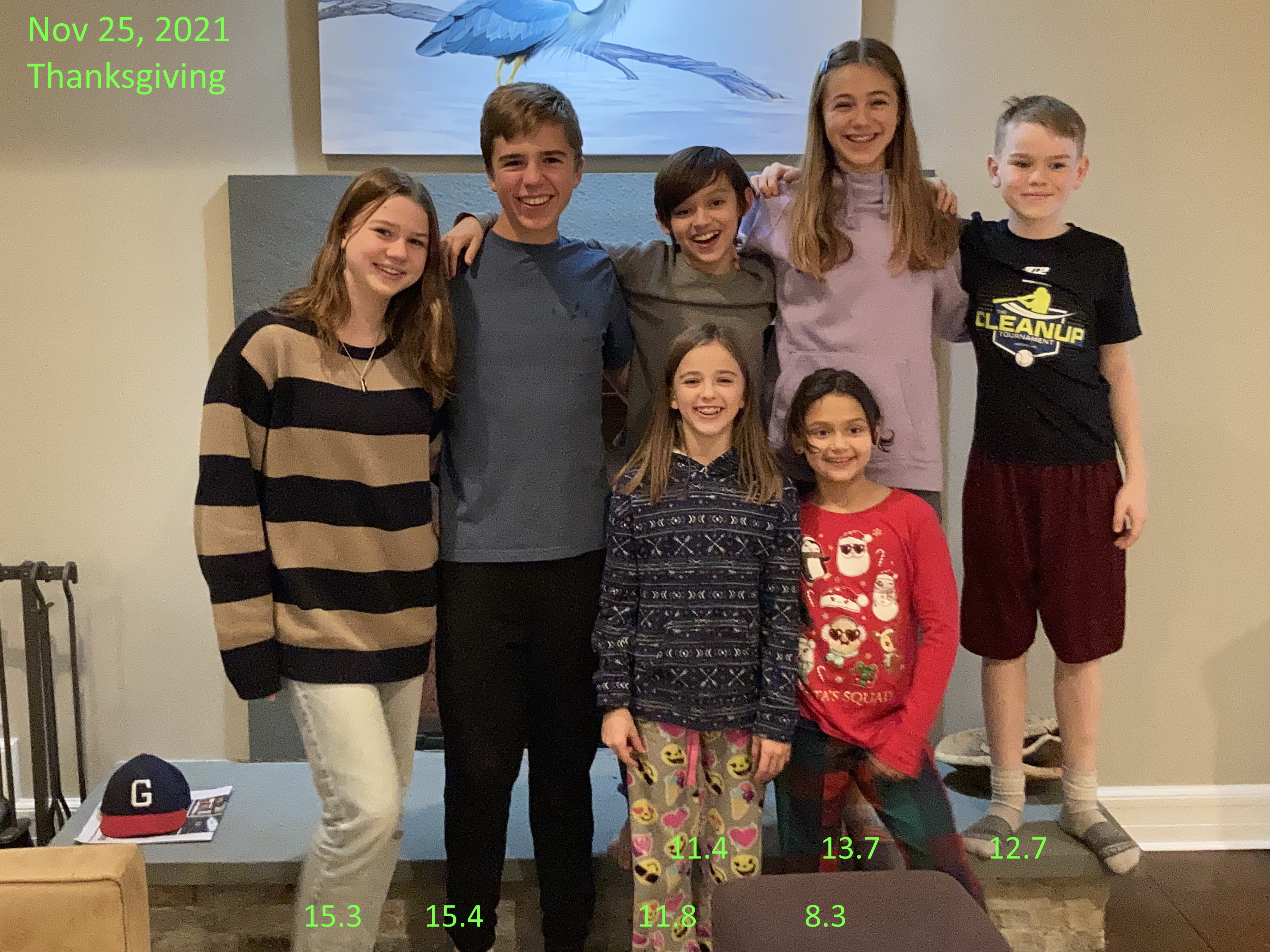 Thanksgiving 2021 was a time to get the entire family together for a 5-day "long weekend." We had 15 humans and 5 dogs sharing the house, and that's always a wonderful, fun experience. (...not as crowded as it sounds because this house has 6 bathrooms!)
And More. . . .
Now that this website has transitioned from Nancy's consulting to a family website, we will probably be adding more pages that will have limited interest outside the family... (!)
---